As trivial as it sounds, one of my favourite secret things in OS X is the quick emoji picker. In any text editor, ⌘⌃space will bring it up.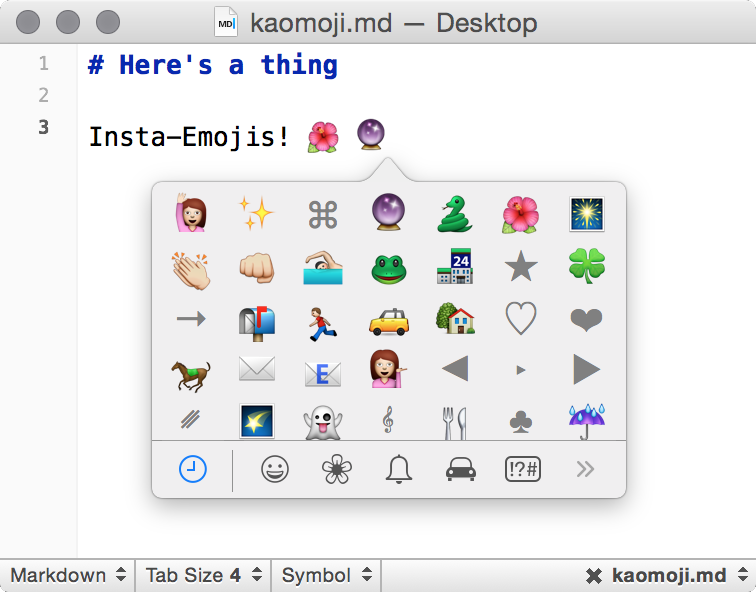 What makes it nicer than the iOS version, is that you can simply type to filter. It's so convenient, you'll be slinging email like a teen girl in no time! 🌺
But what about the humble kaomoji? On iOS, the custom keyboard I really want is the upcoming Kaomoji Keyboard, but there's no equivalent on the mac.
\(°o°;)
Thankfully there's TextExpander.
Instead of doing something productive, I created TextExpander snippets that allow me to insert kaomoji without having to copy paste them from elsewhere. So typing kmhappy or kmconfuse in any editor brings up a fill-in popup menu with matching kaomoji to choose from.
Here's the snippets:
It's obviously not ideal, but it'll do the job when you're in the zone and just gotta have the perfect kaomoji. Because that's a thing that happens.
_φ( °-°)/